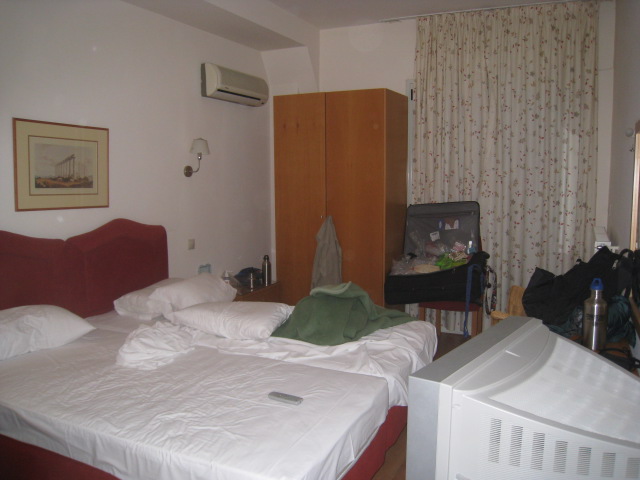 The room at Markopoulo where we wish we hadn't stayed...
15 watt bulb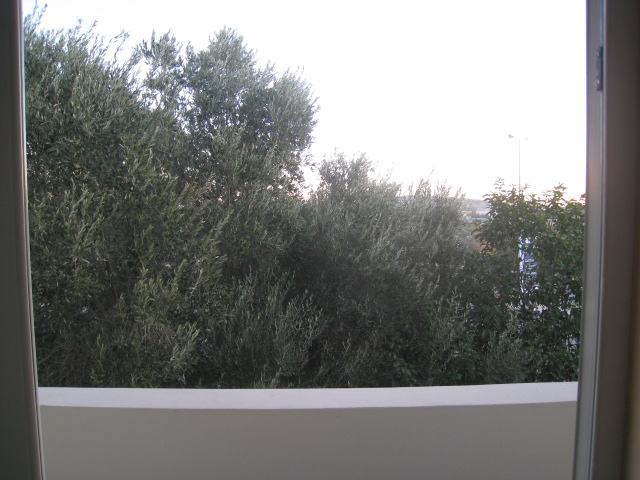 'Beach View'...yeah, right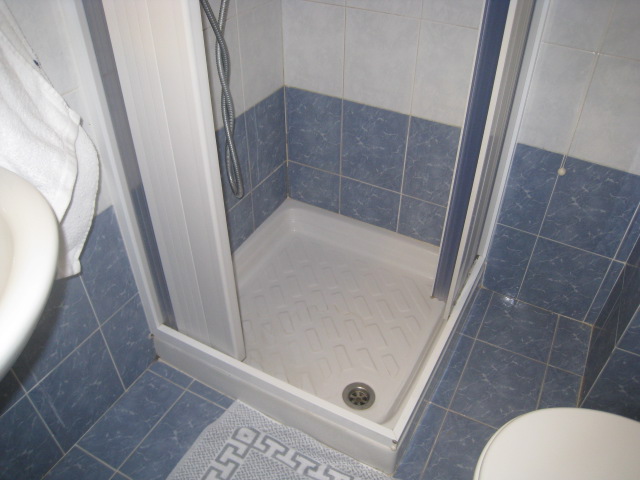 spacious shower...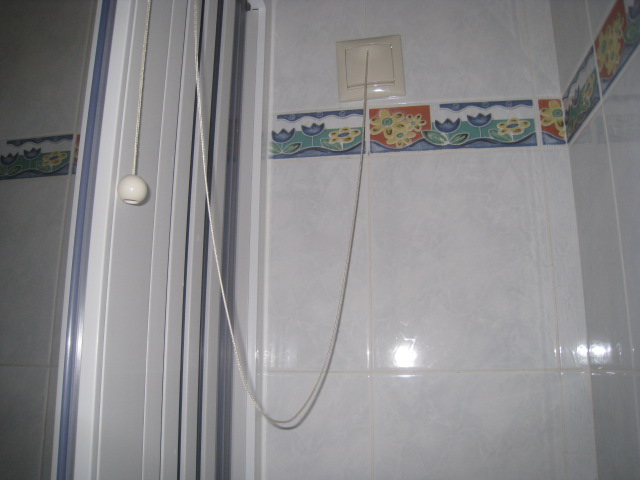 bob's 'clothes line'...hahaha!!!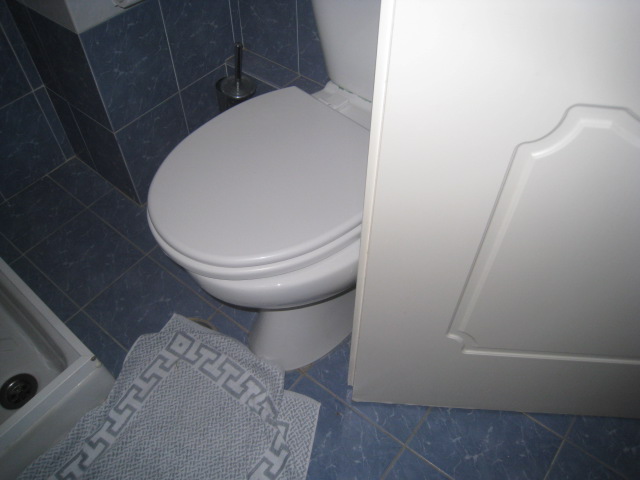 you don't want anyone to open the door while you're on the john...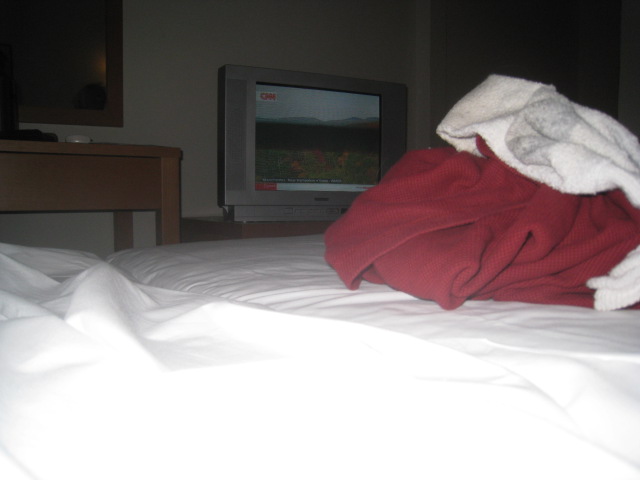 break-your-neck angle to watch TV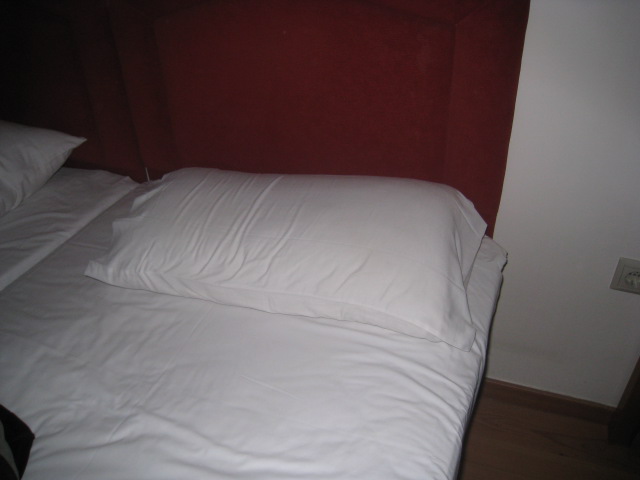 bedspread...wait! it didn't come w/ bedspreads!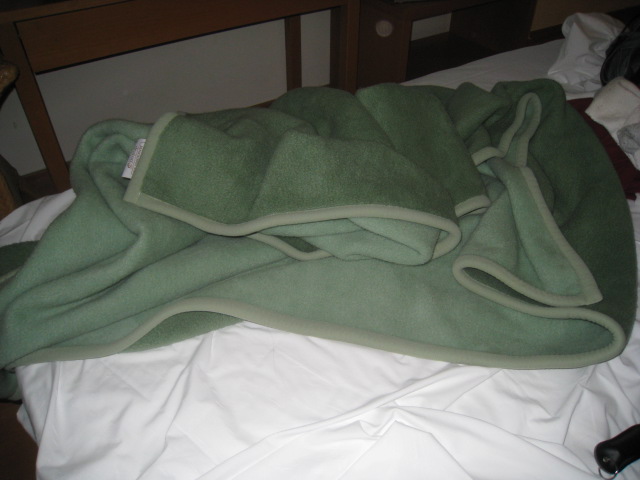 it came w/ a blanket in the closet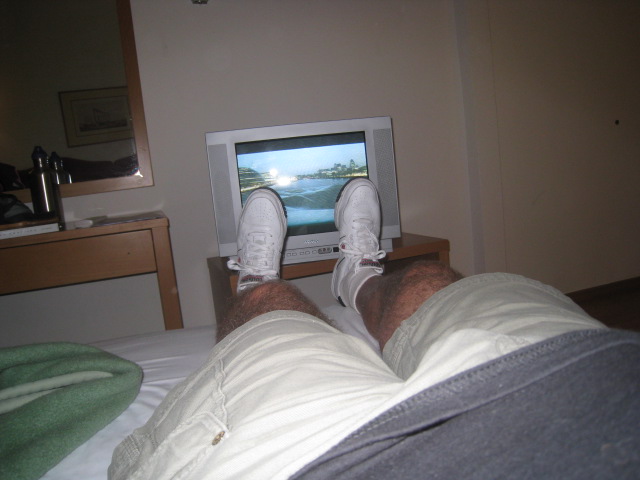 where are those 'see-thru' sneakers when you need them?
25 stairs and no elevator made jeanie very unhappy w/ 2 rolling suitcases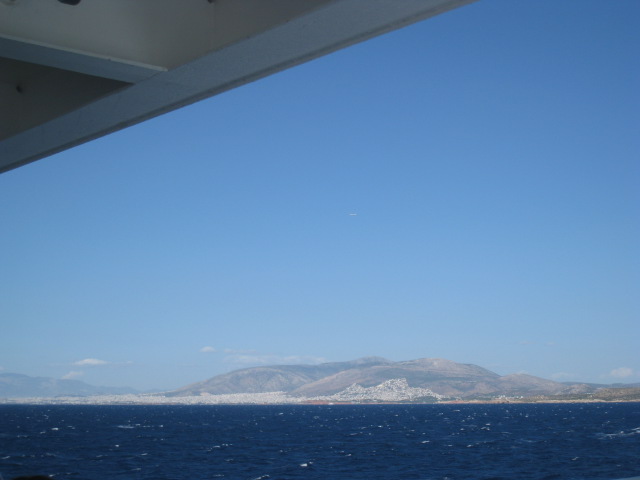 later picture...out of order. taken on 8.5 hr. giant car ferry trip from Santorini to Athens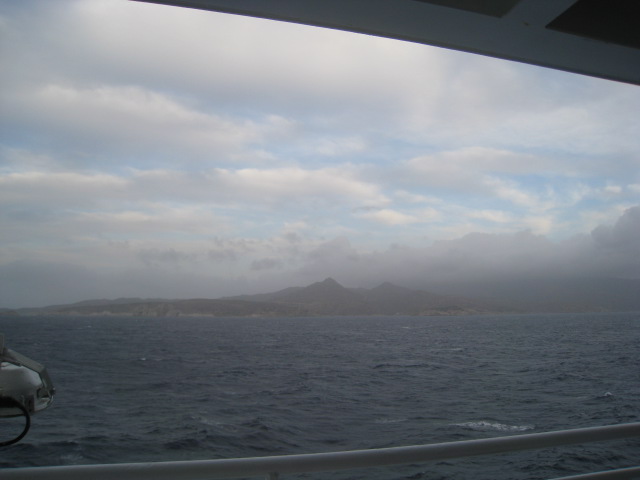 early morning pic taken on the ferry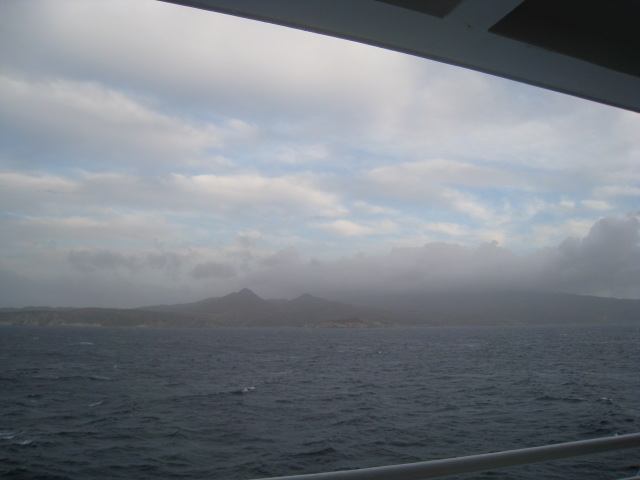 another one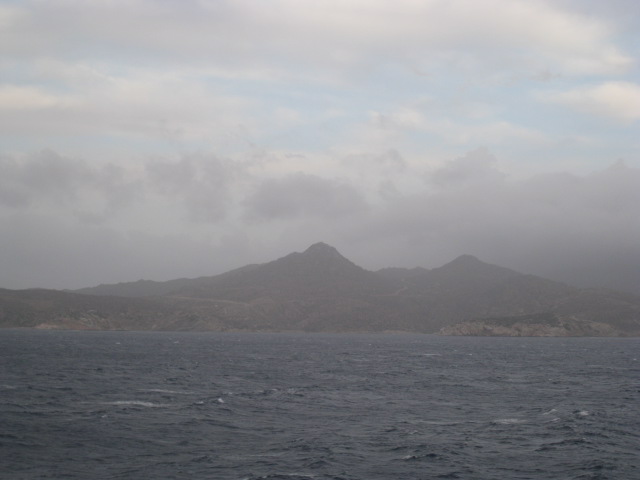 ditto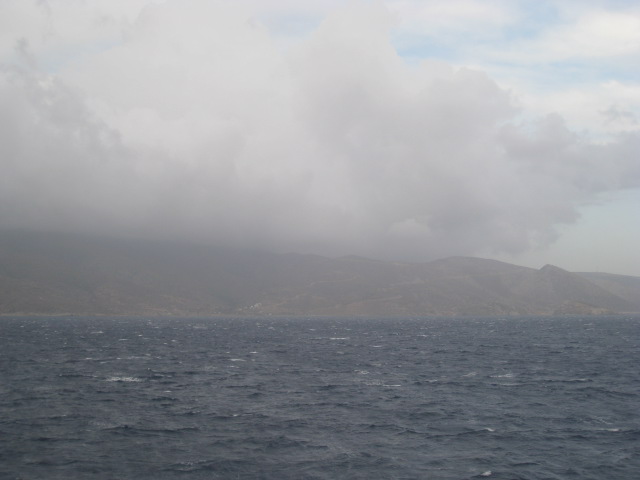 ditto ditto
another later pic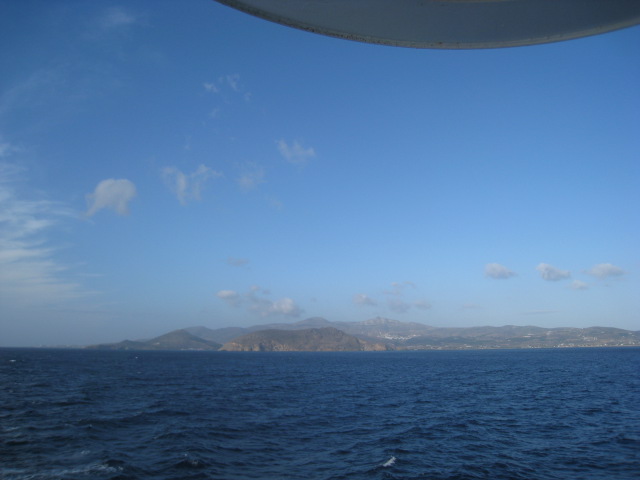 another one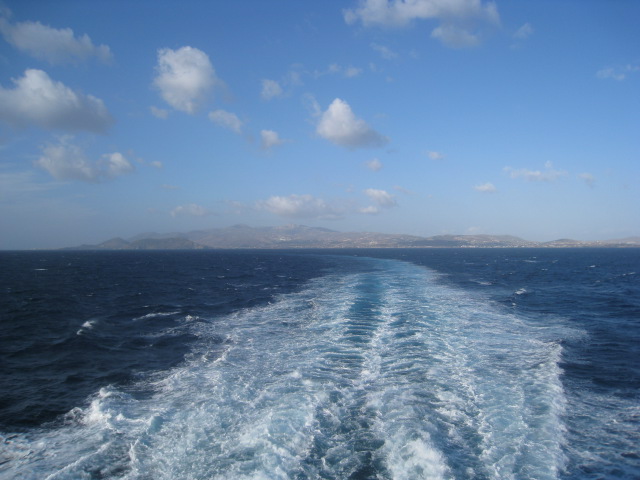 cool wake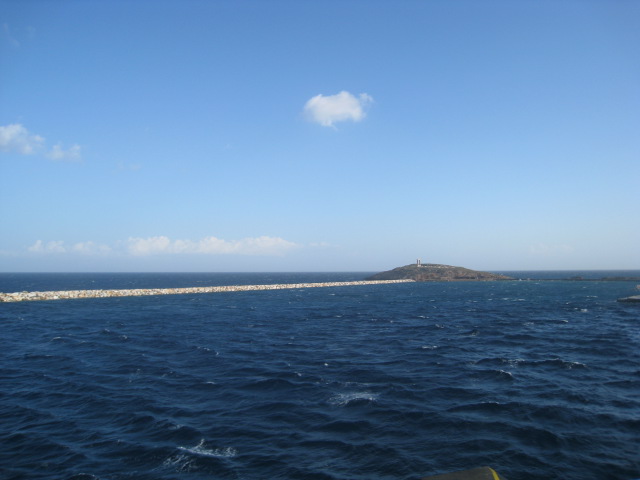 another later pic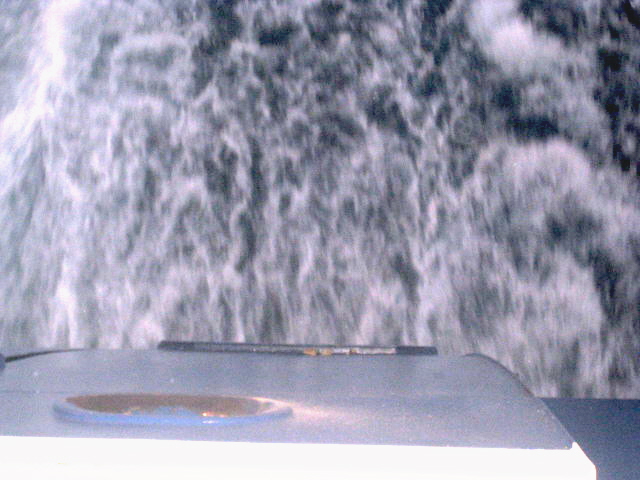 you don't want to fall off. this is the wake from the back of the ferry.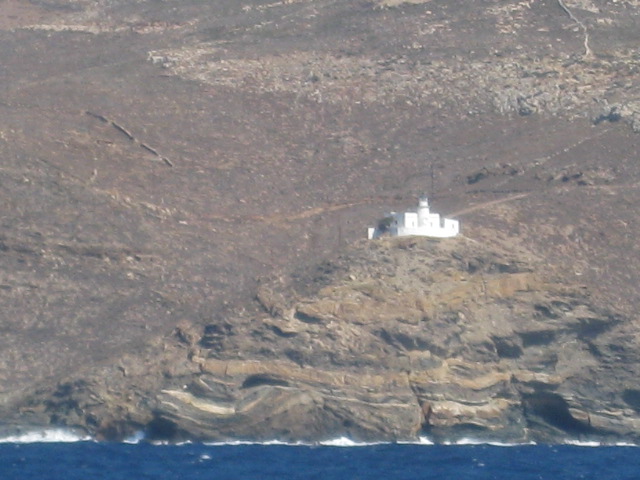 later pic of church on a hill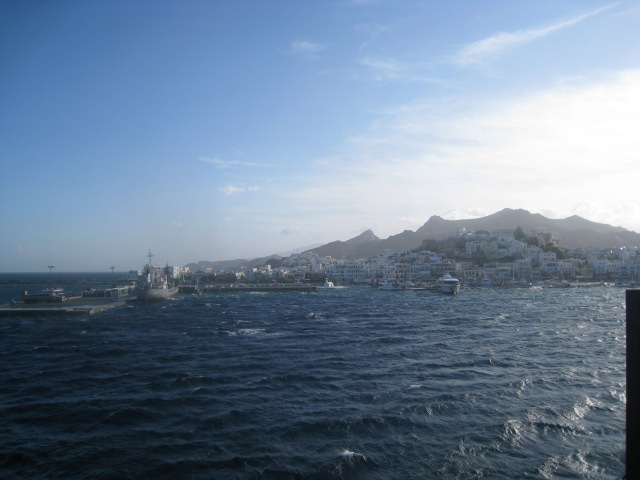 Port of Ios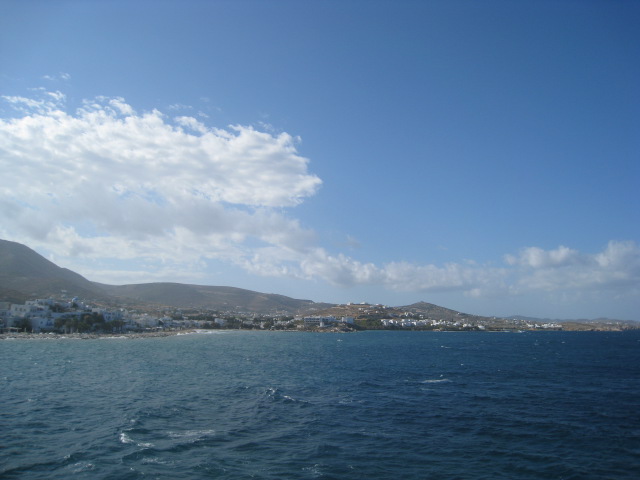 Port of Mykinos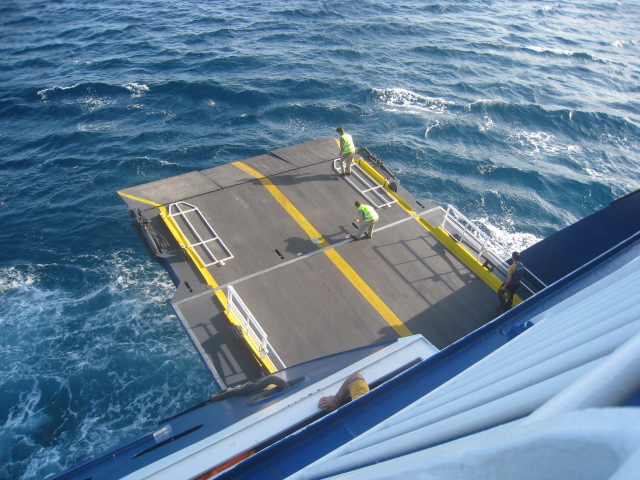 this is the car ramp that fits into the bottom of the ferry. we were on the 2nd fl. of the ferry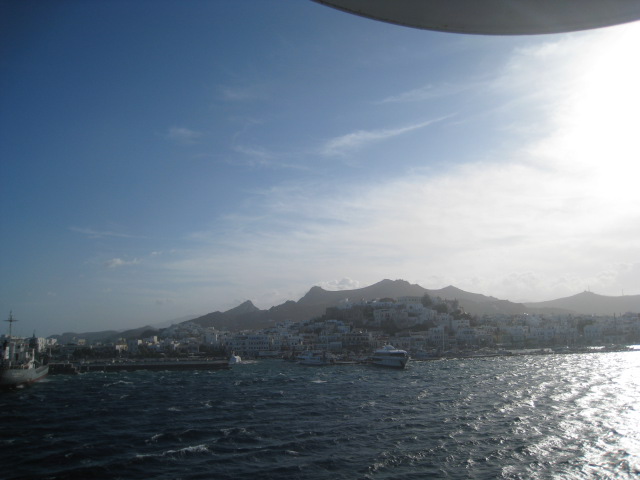 Port of Ios, again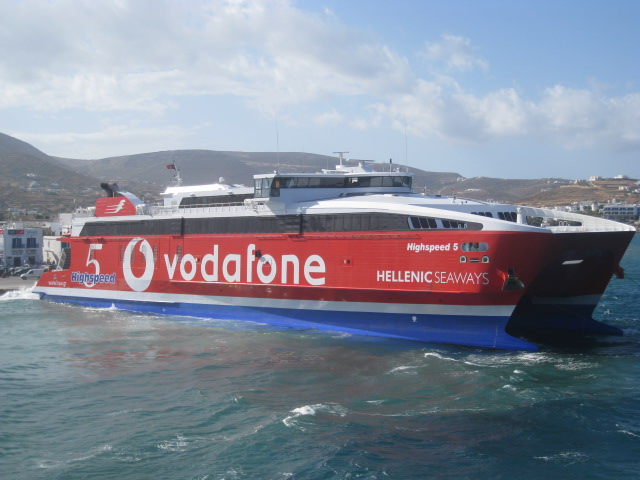 hyrdrofoil neighbor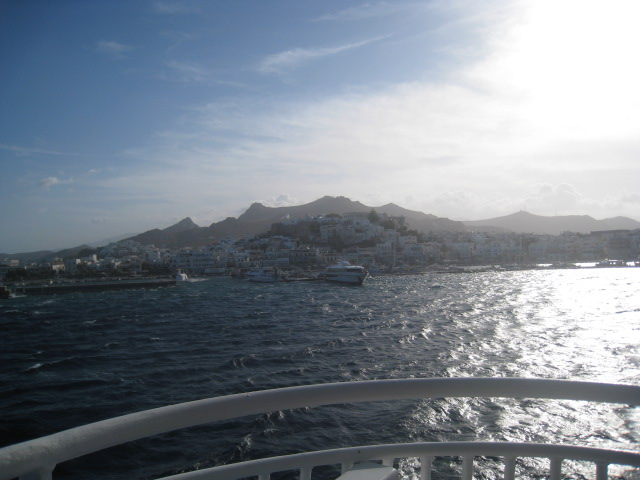 Leaving Ios Port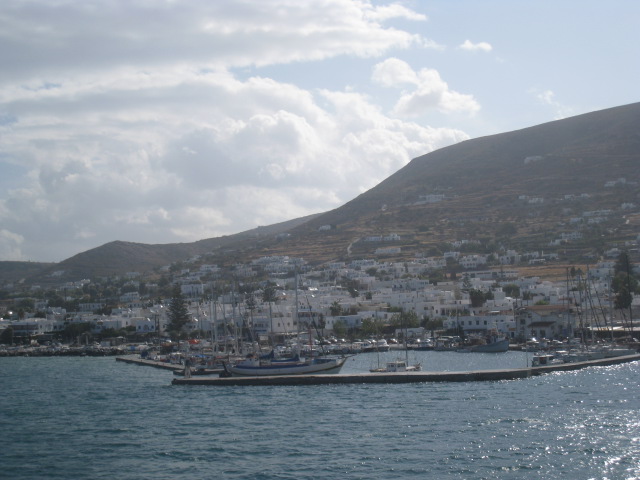 Mykonos Port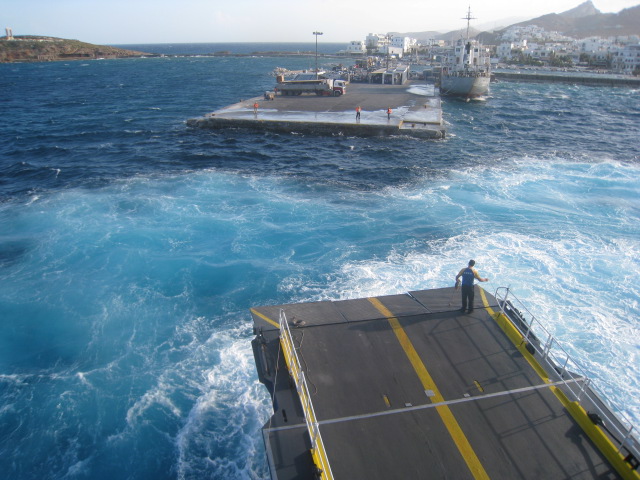 approaching ferry landing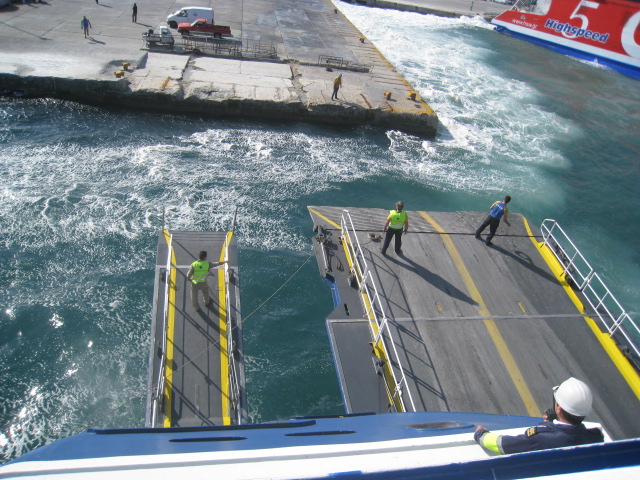 closer...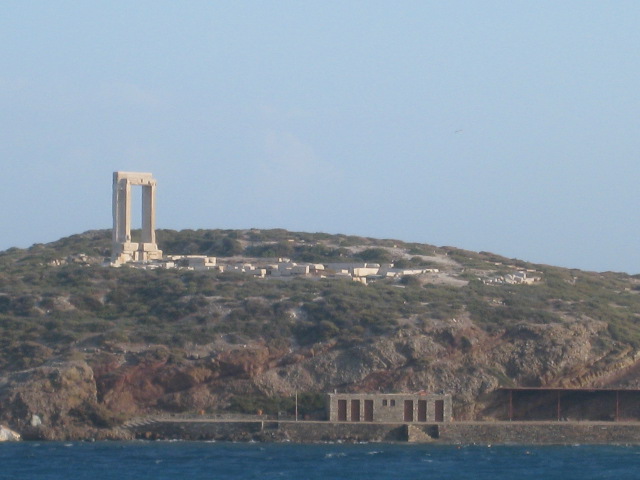 ruins on Ios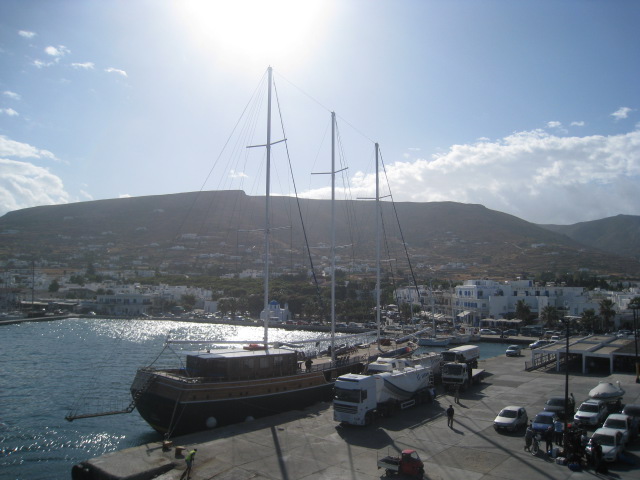 Mykonos port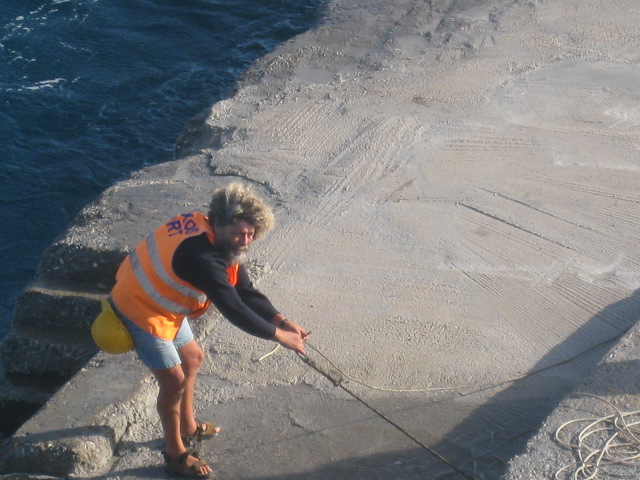 Greek Ferry Man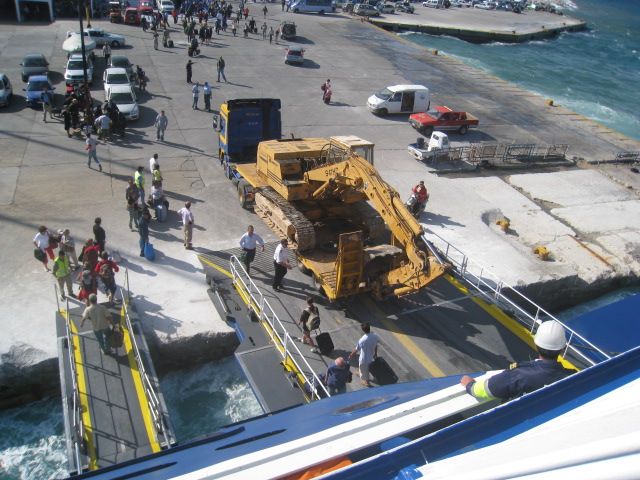 yes, this is a giant ferry...look at the size of the 18th wheeler and it was dwarfed inside the ferry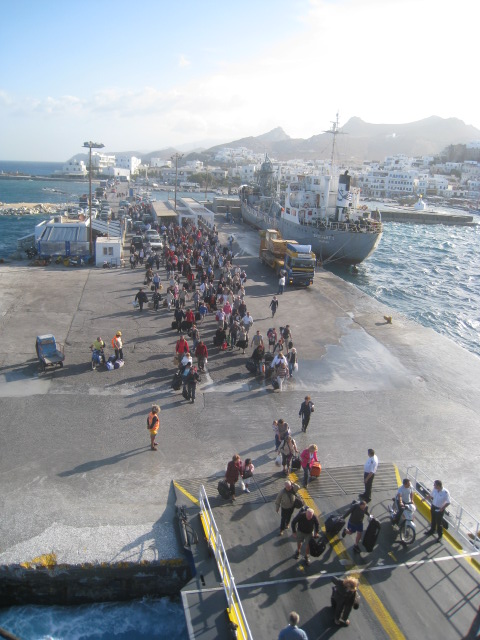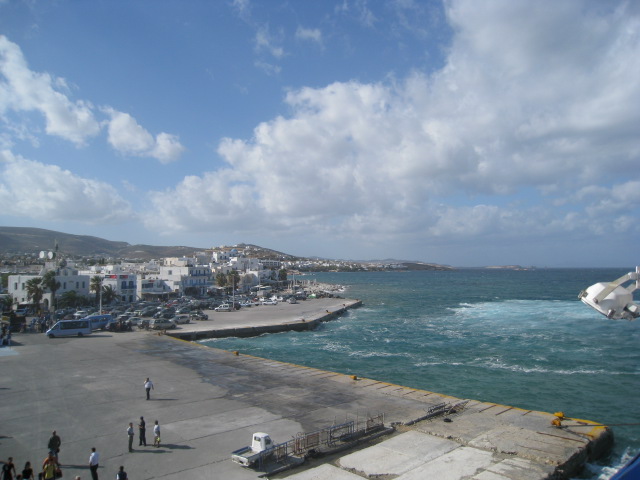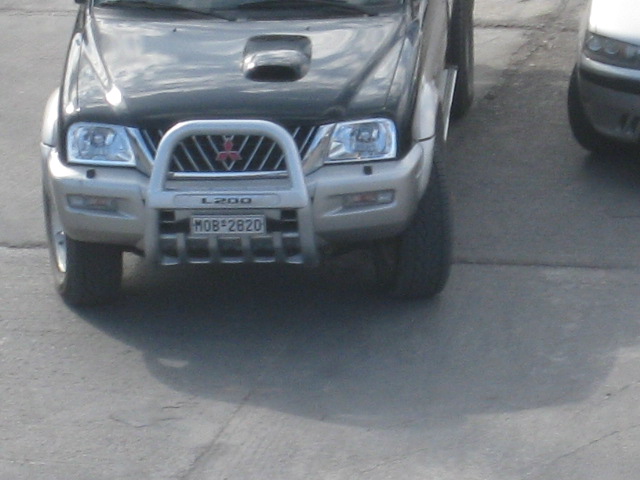 this is an interesting story. i call this the 'Terrorist Nun's Getaway Car'. 3 'women' in black robes and head gear covering all but their faces got on the ferry, each w/ a rolling duffle bag. 5 min. later, one of the women got off (w/out her bag) and headed toward this SUV. the closer she got, her paced picked up and so did her robe, revealing long pants and the stride resembled that of a man. so, i zoomed in and the person appeared to have a mustache and i thought it good to capture the license plate. being the diligent and cautious observer, i reported this to a shop keeper on board (yes, this was a big boat and had shops and restaurants) who calmed my fears by telling me that "Even if it's a bomb, this is a big boat and it would just make a big boom but wouldn't sink the ship." feeling completely at ease by now, she said i should probably still report it to the first mate who had all the bars on his shoulder and was down directing the passengers boarding the boat. i did, and the man was very grateful i had brought this to his attention. he did, however, reassure me that we were in no danger as those women were Greek Orthodox Nuns.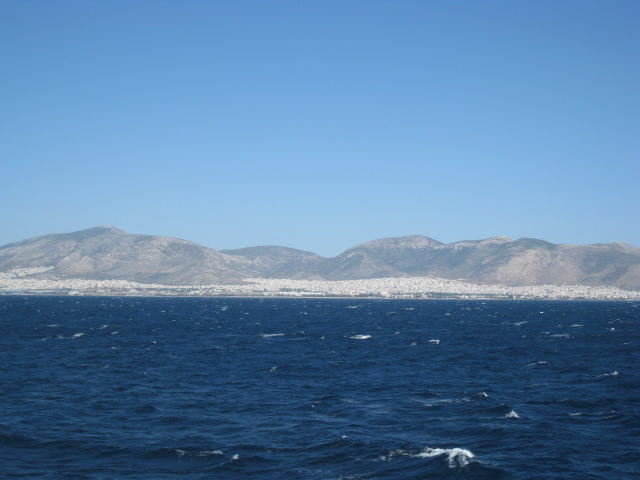 approaching Athens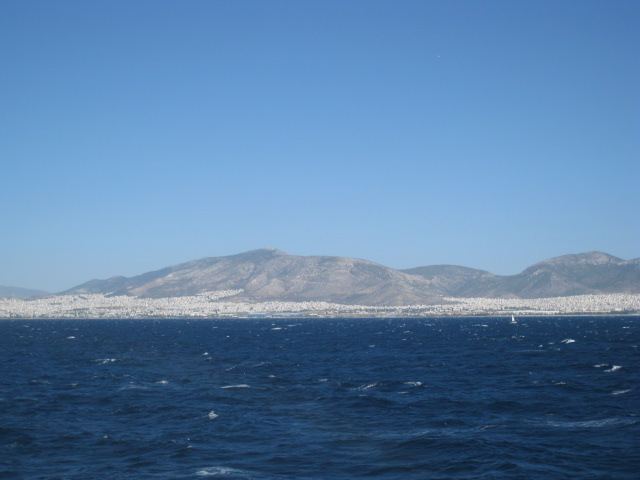 Athens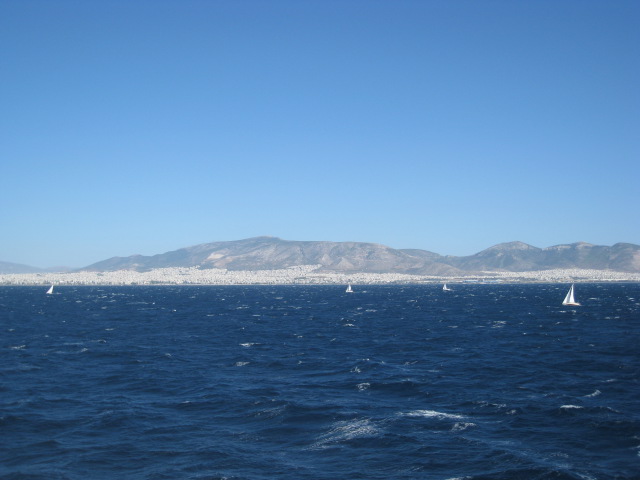 Athens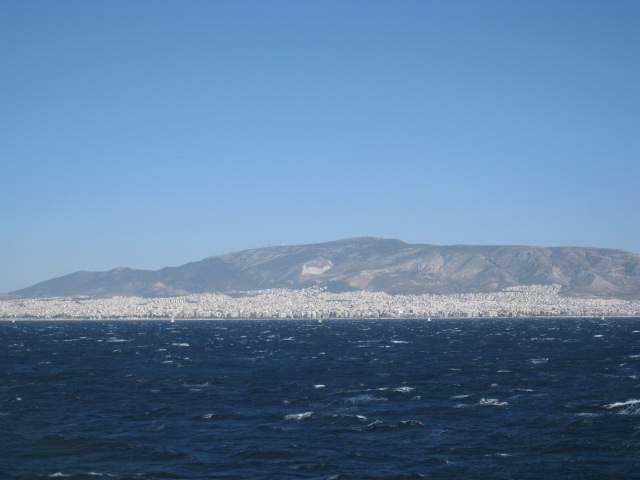 closer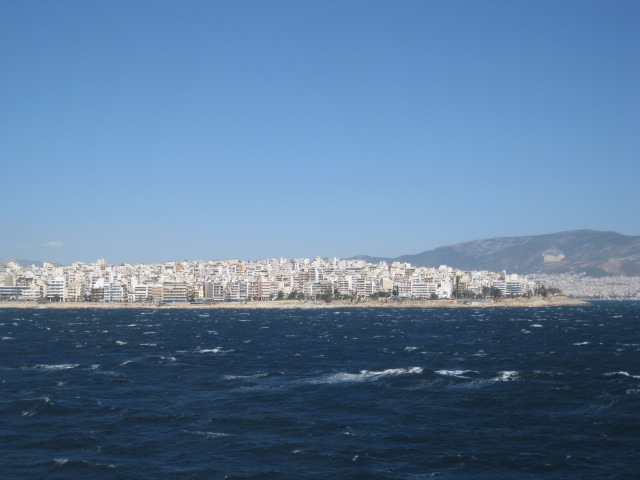 almost there! thank goodness! there was no place on the boat that wasn't engulfed in cigarette smoke.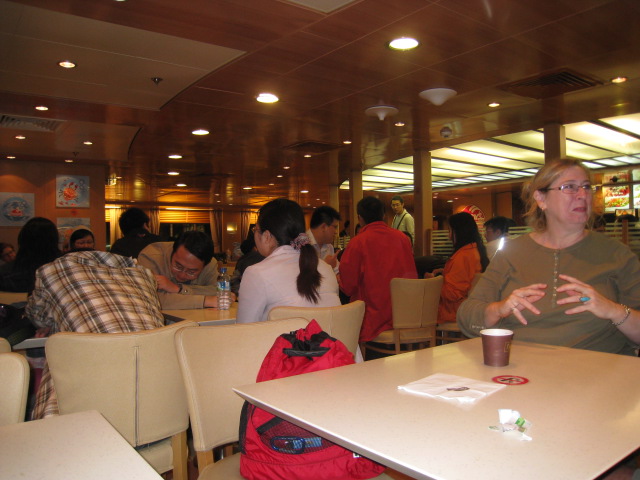 Betty massaging the air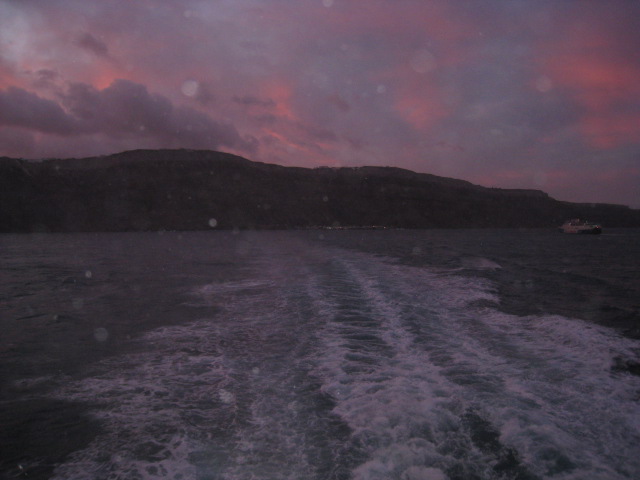 ok, these next many, many pics were taken as soon as we left Santorini and the sun was rising