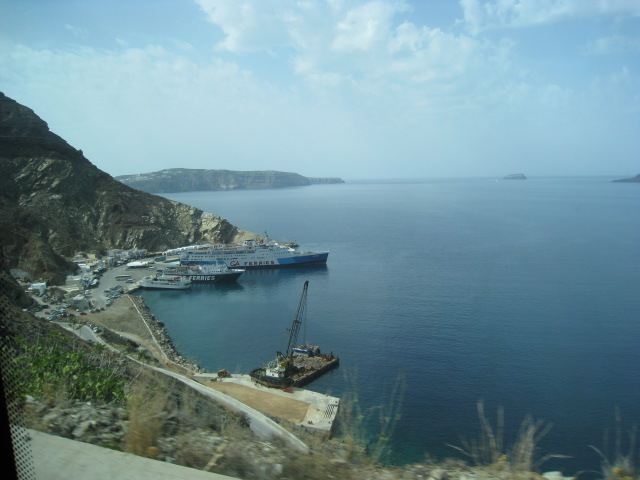 view riding up from port at Santorini
view from ride
there's our hydrofoil leaving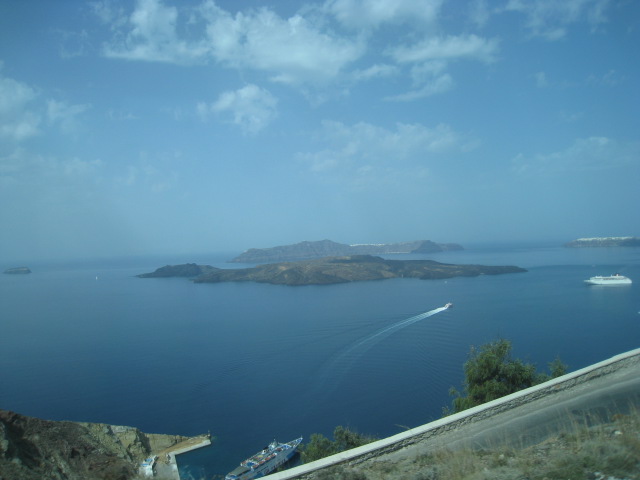 those things really move fast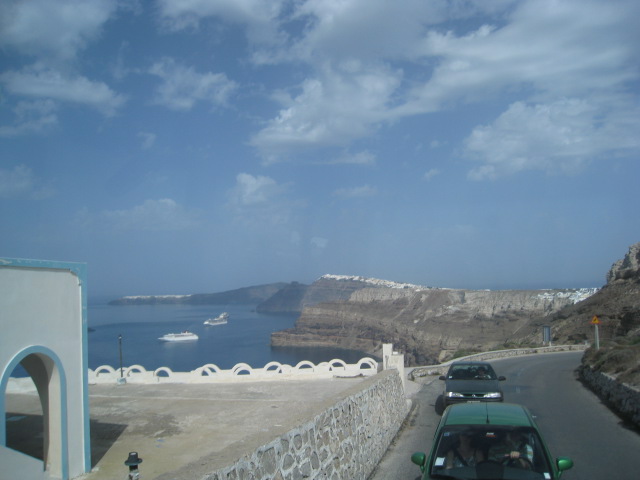 i'm glad i just took the pic and didn't see the bus was in the oncoming traffic lane...
street in front of our hotel on Santorini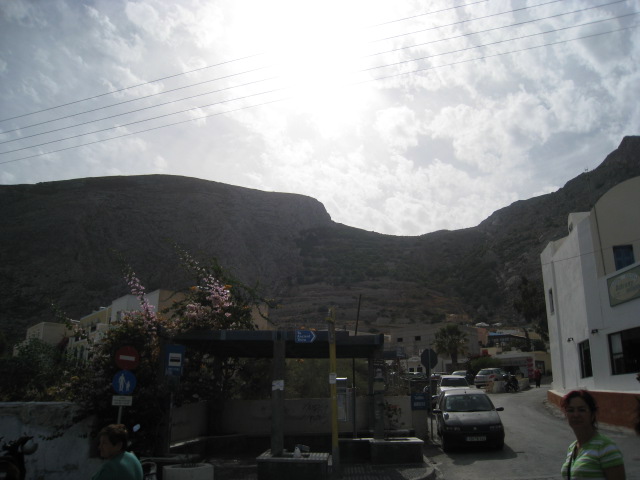 street view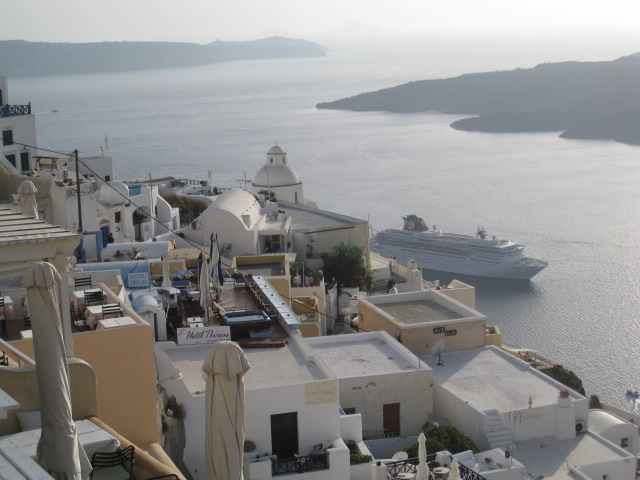 walking up to watch the sunset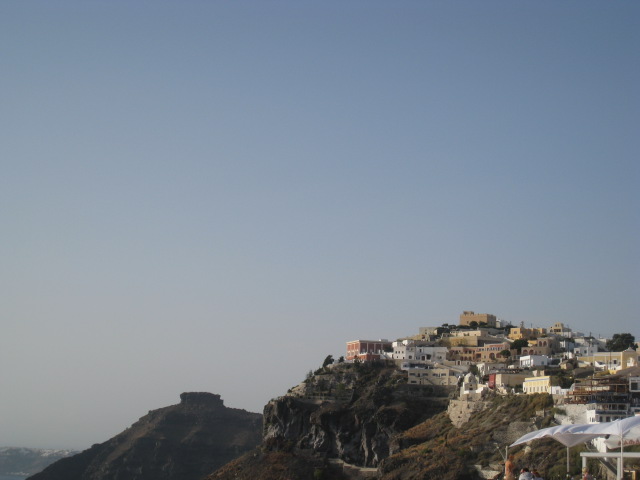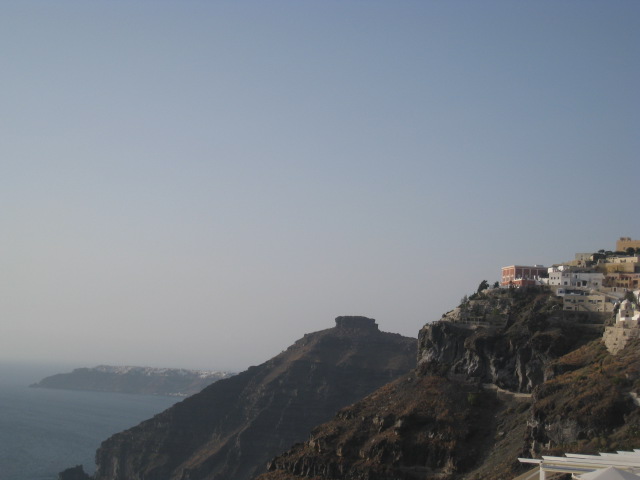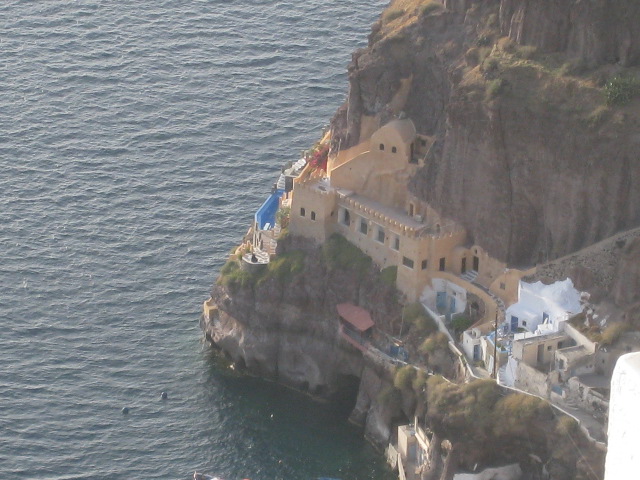 Private villa on cliff front. notice personal 'cave' in which their boats went in and out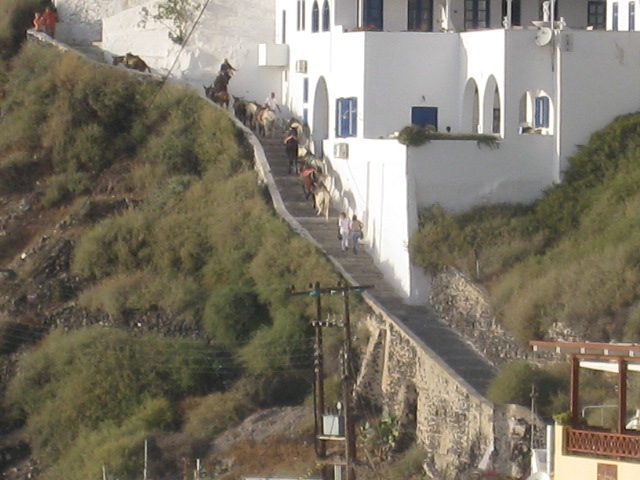 Donkeys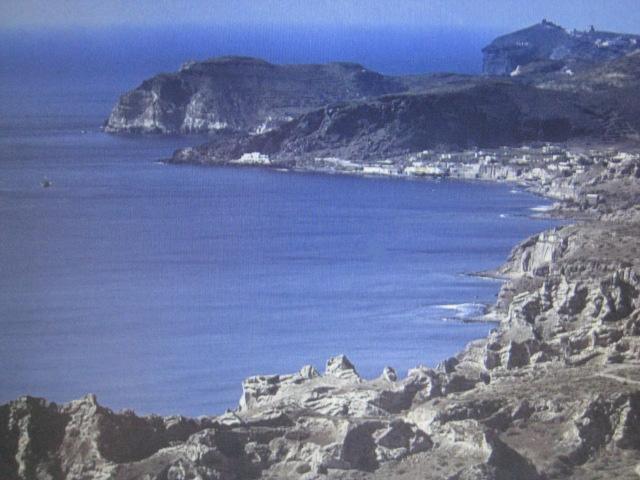 post card pic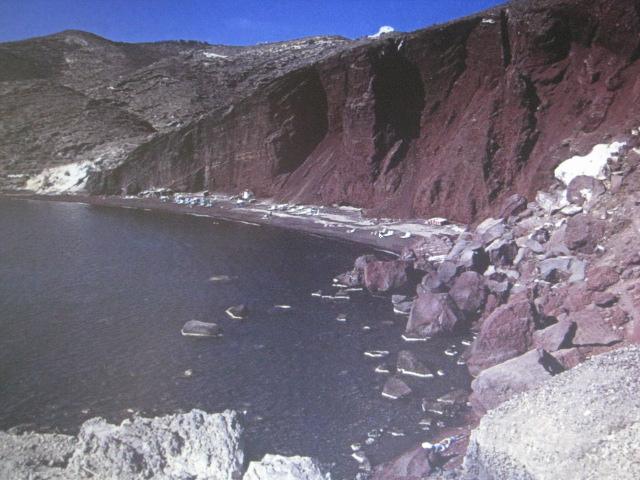 post card pic of red beach that we didn't make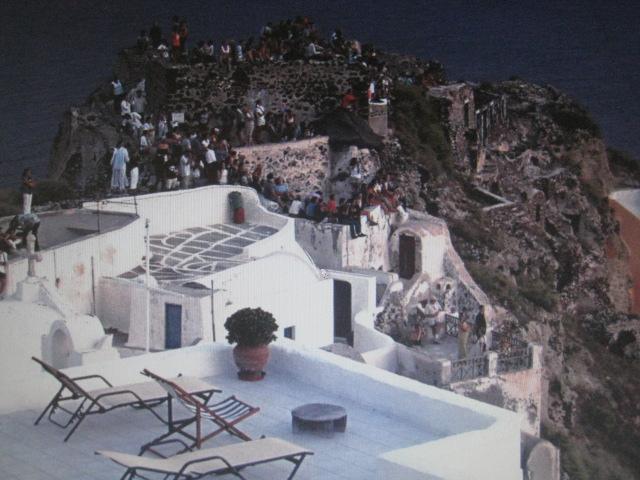 personal back porch of lucky resident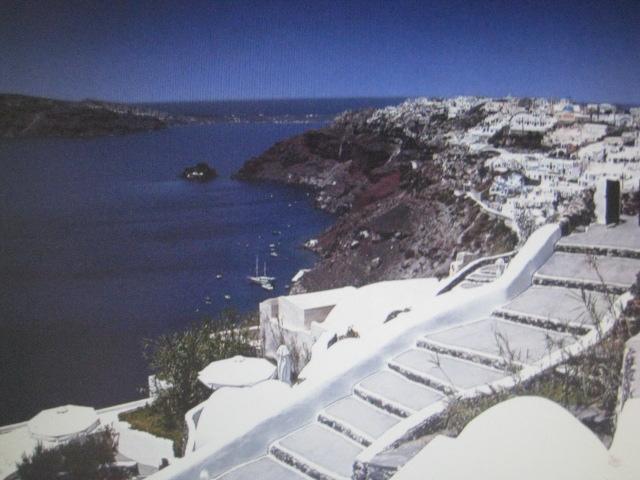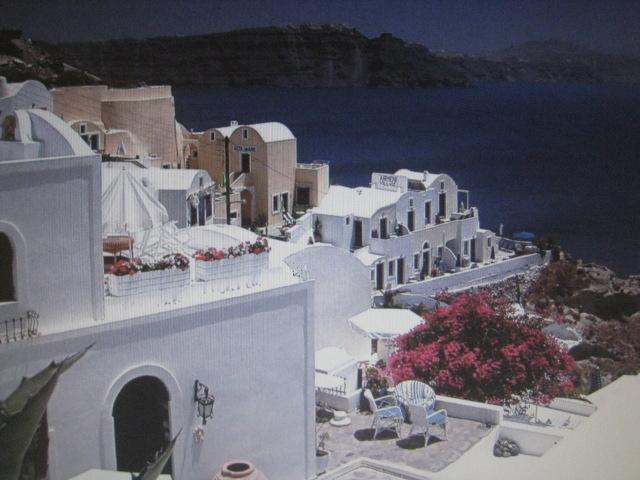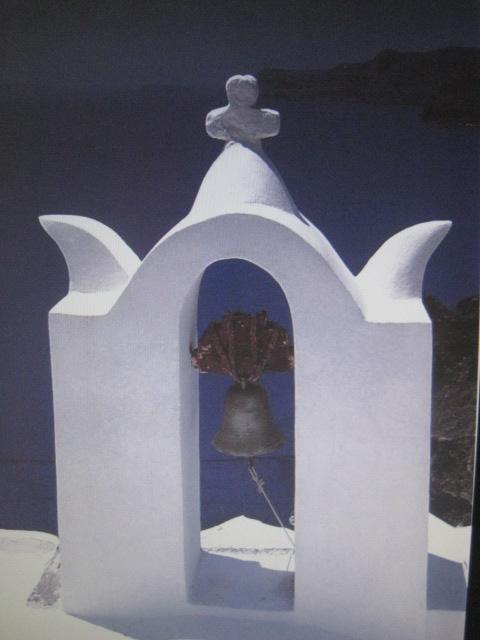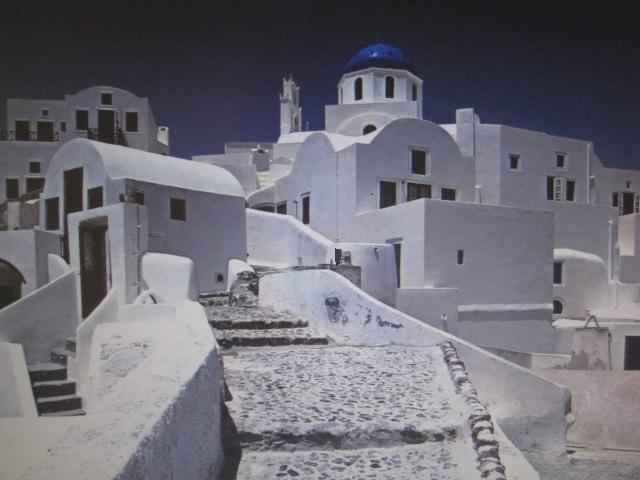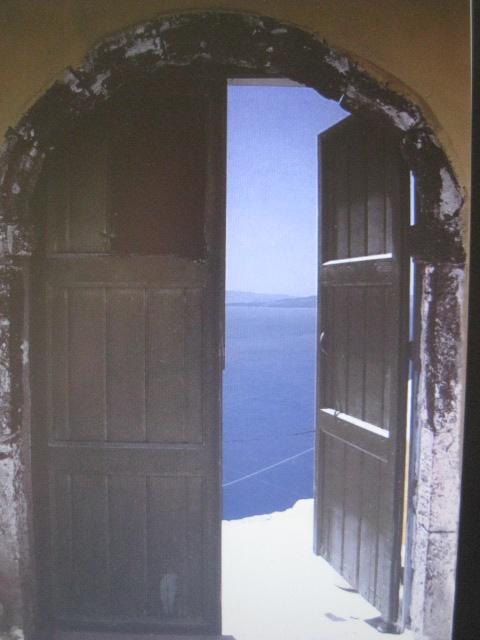 artys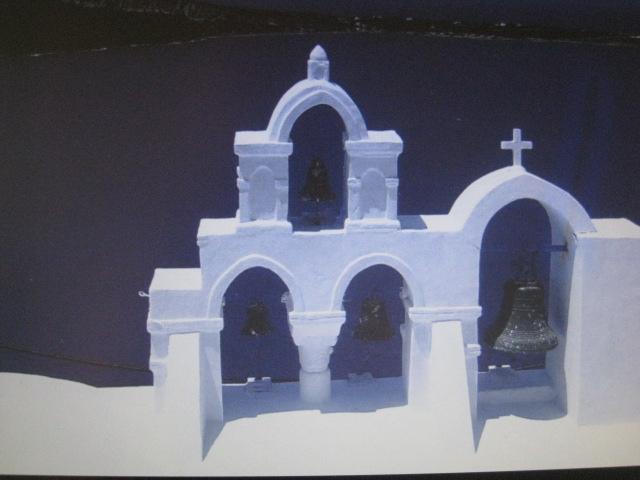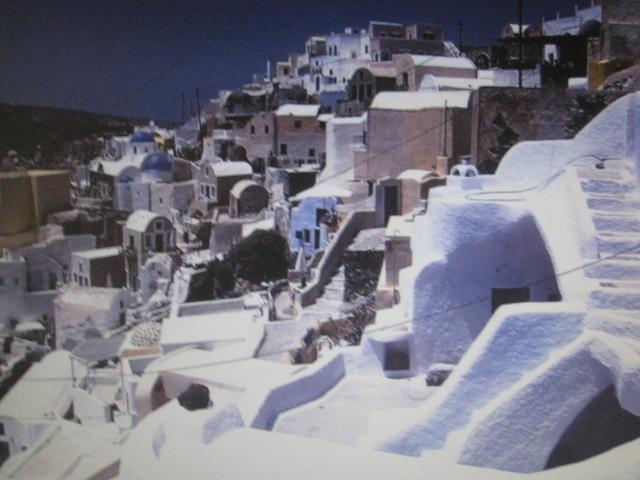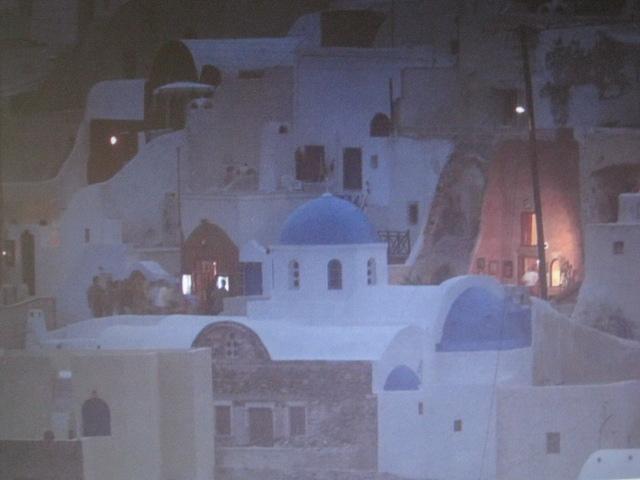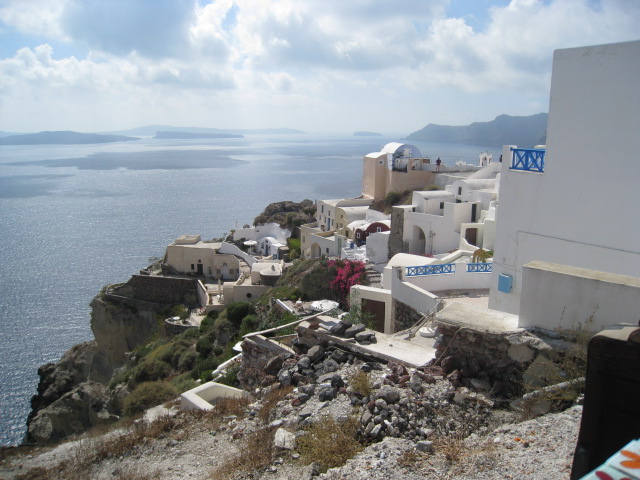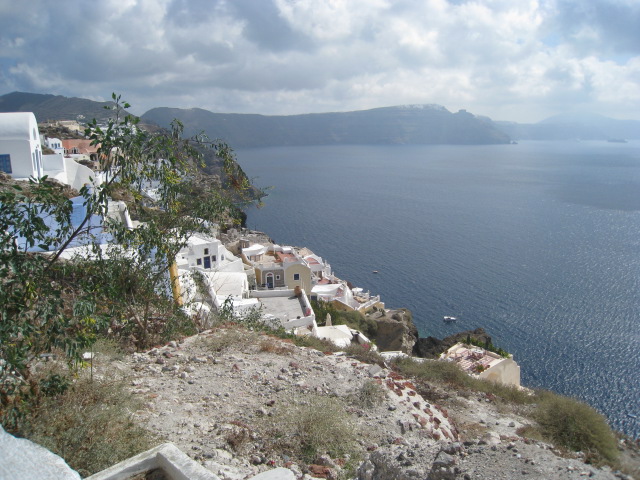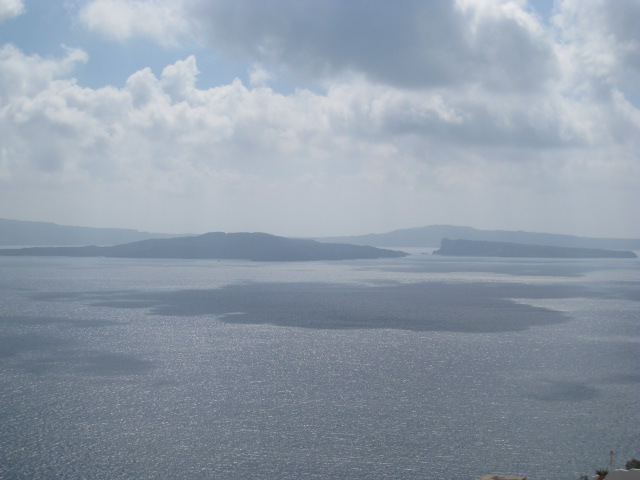 looking out from our perch on Santorini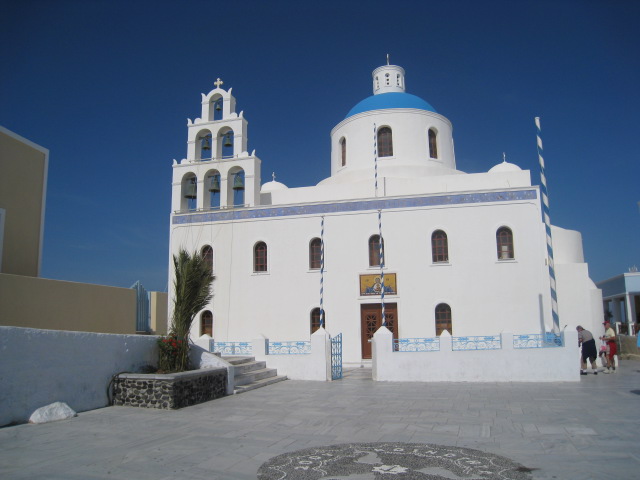 church that was closed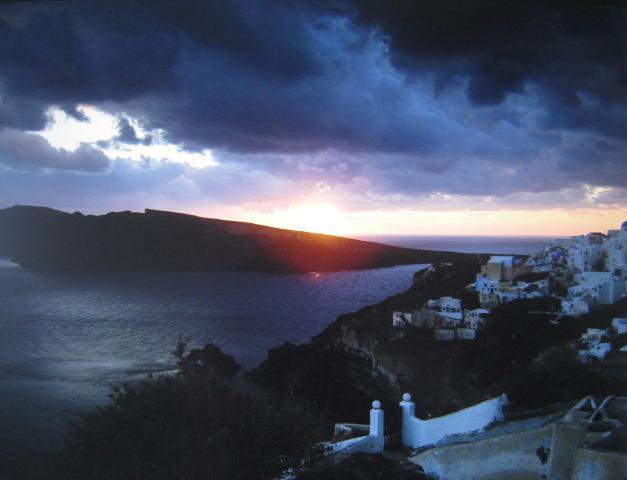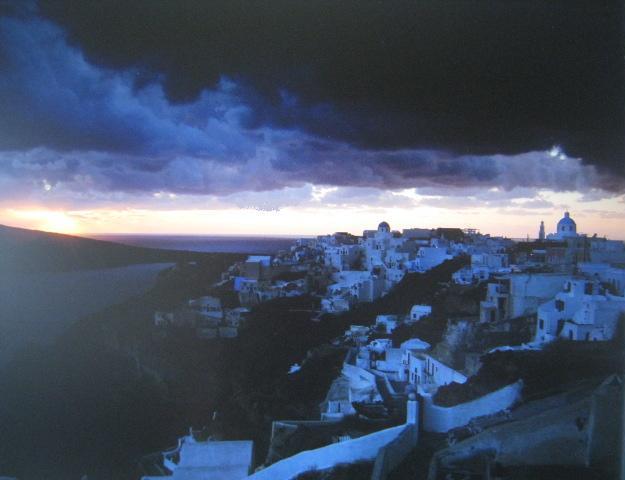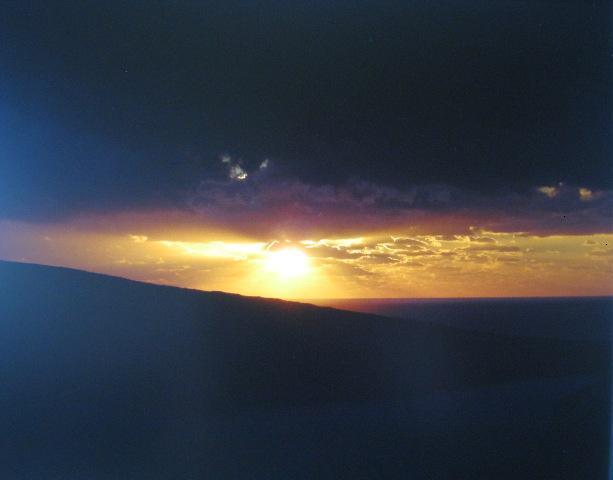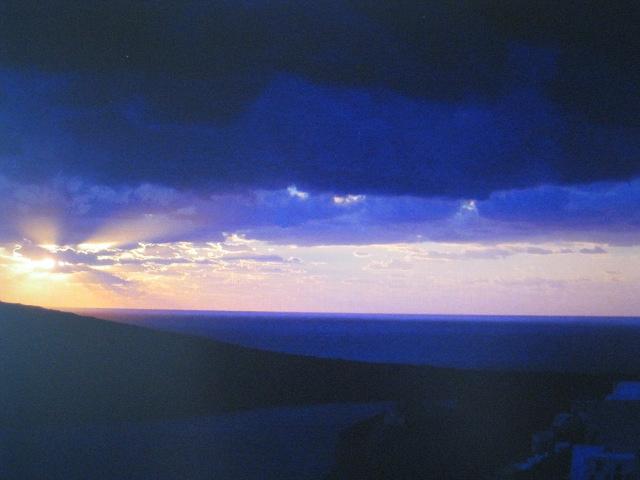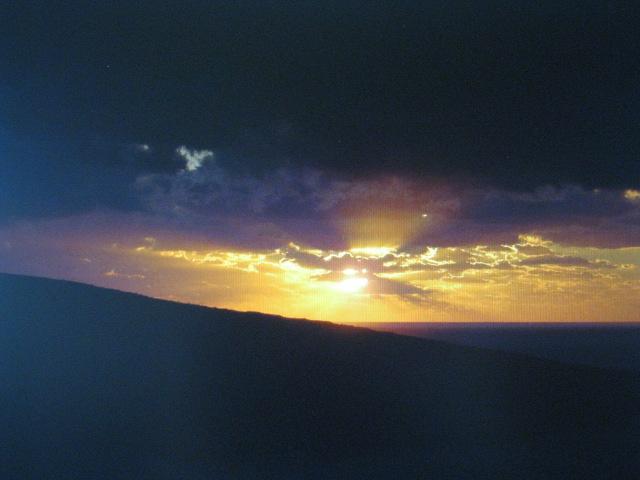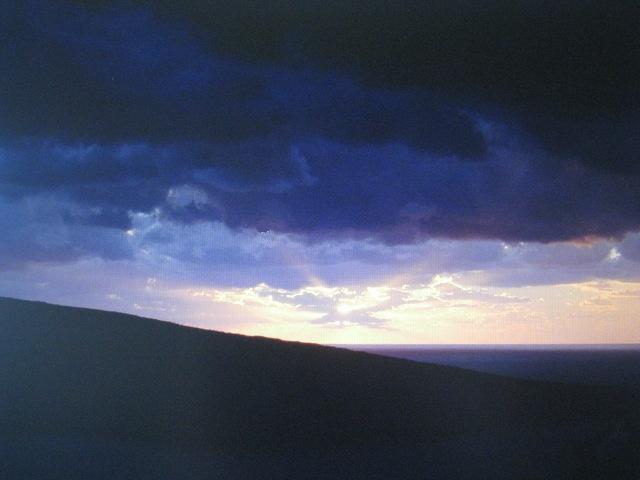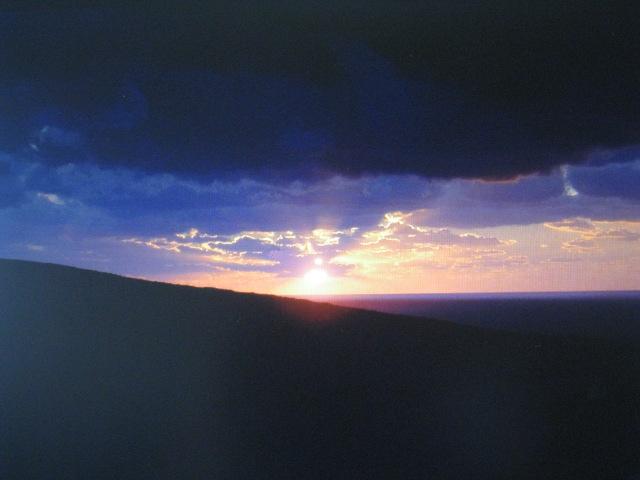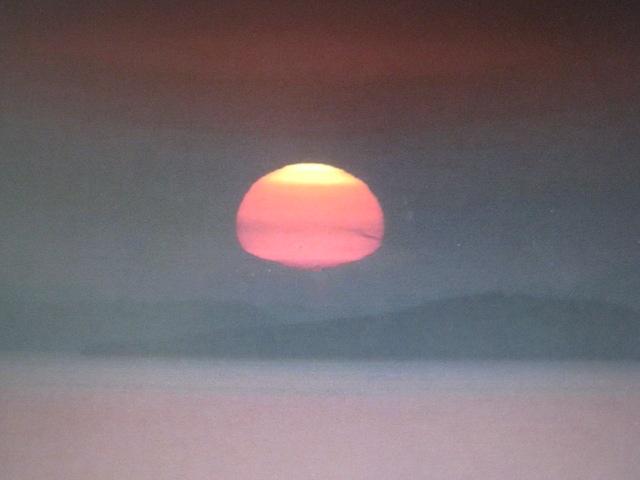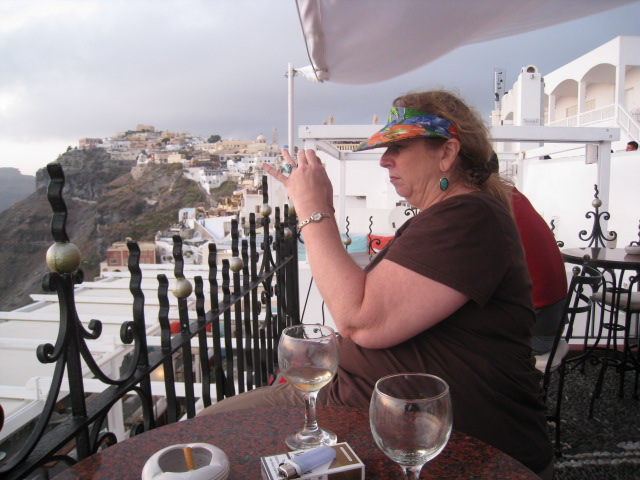 Betty! This was before Jeanie froze her patootie off waiting for the sunset that took 2.5 hrs. $12 glasses of wine was an expensive wait.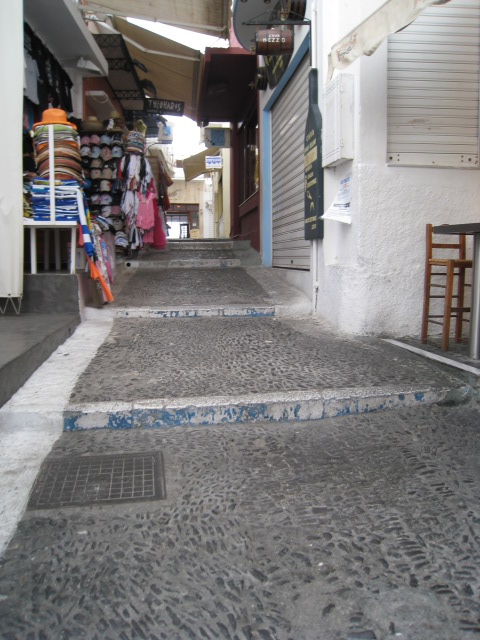 Sidewalk in town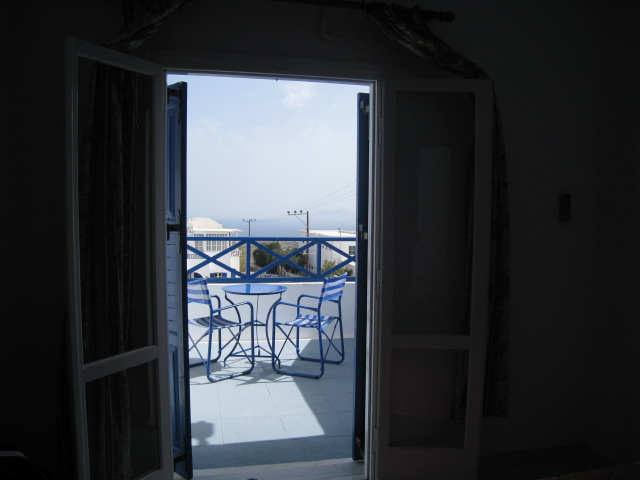 view from our room on Santorini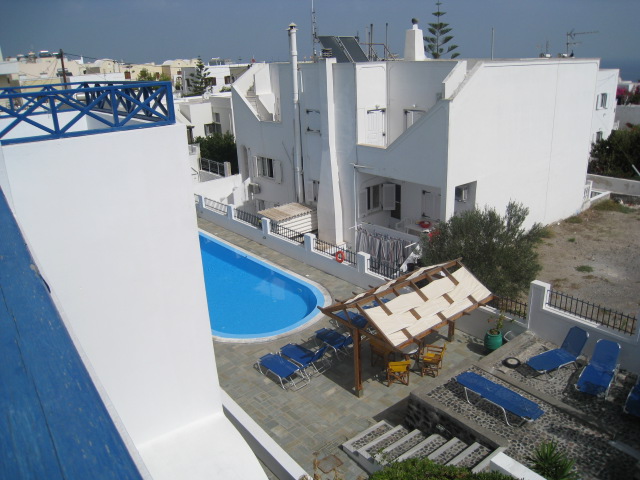 back deck view from our room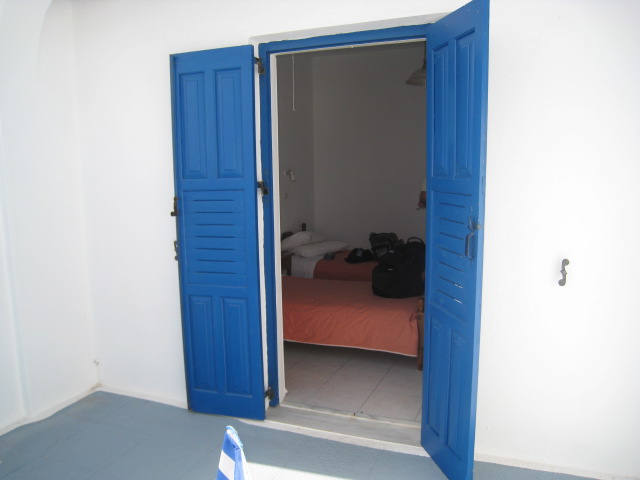 The Greeks don't go in much for large beds. All rooms have 2 twin beds.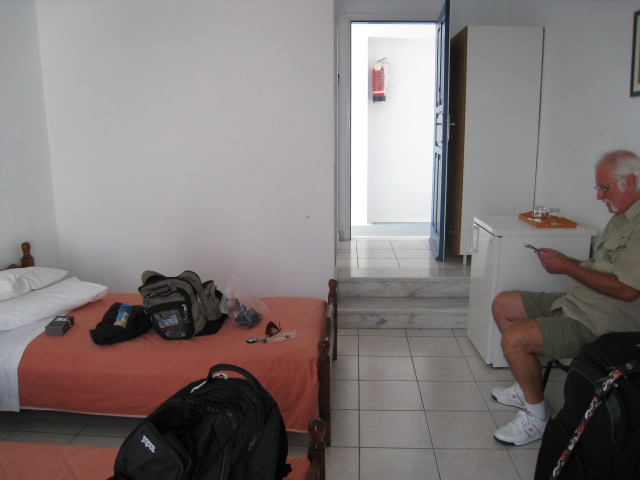 There was a TV up on the wall.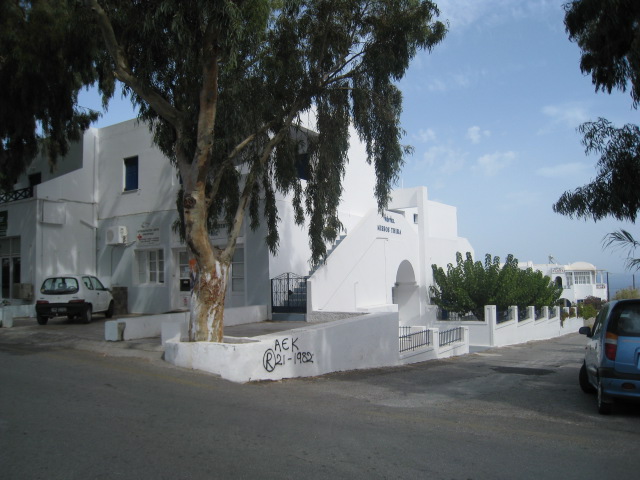 outside view of our hotel, Thira Nissos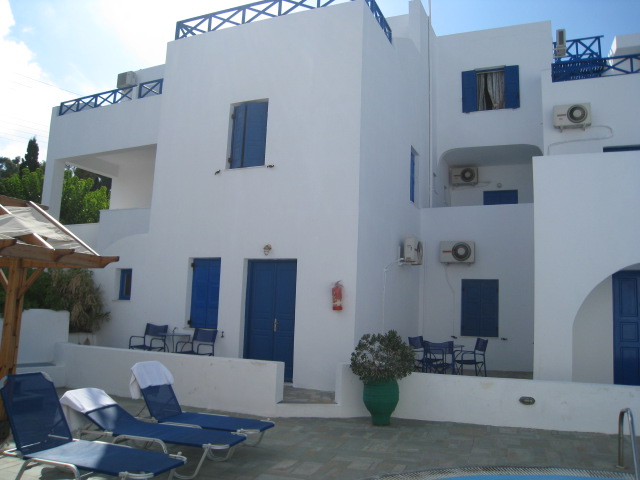 view of backside of hotel from the pool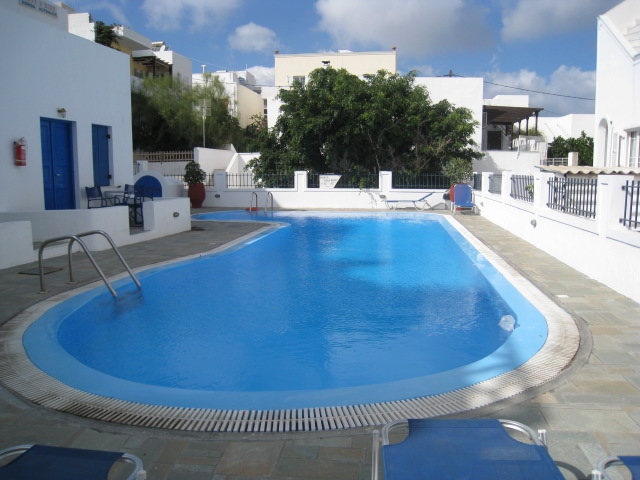 this was a great (cold) pool! no skimming needed. the water overflows into the grates that circle the pool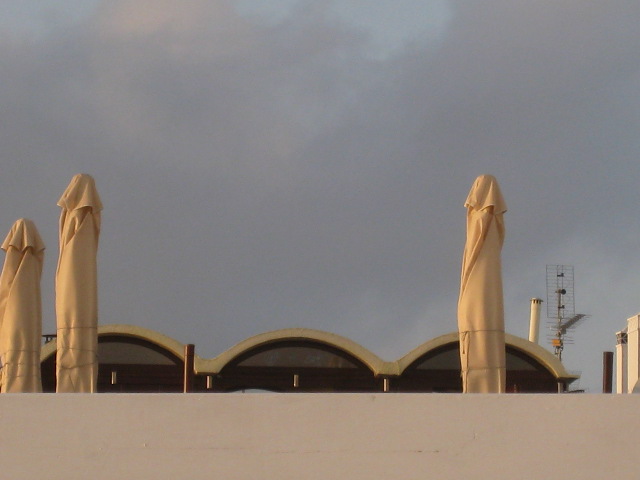 Ah, yes...I know what you're thinking but these are really awnings that were folded down because of the wind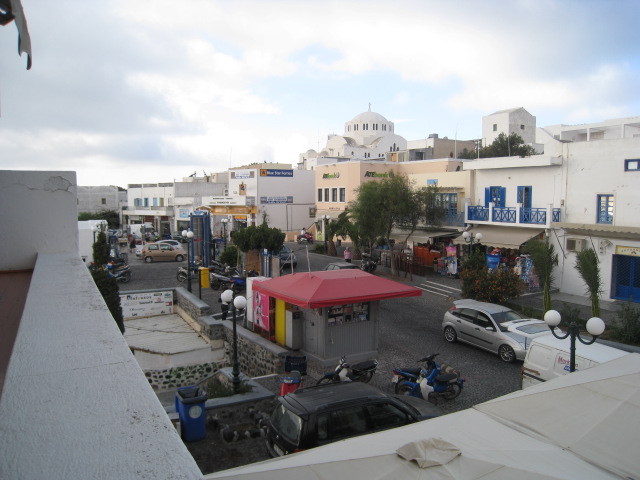 square from the internet cafe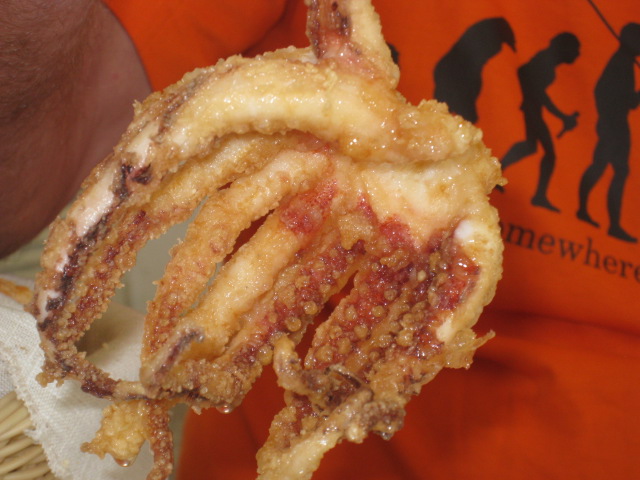 this was the biggest squid head i've ever seen! the picture doesn't begin to give it justice.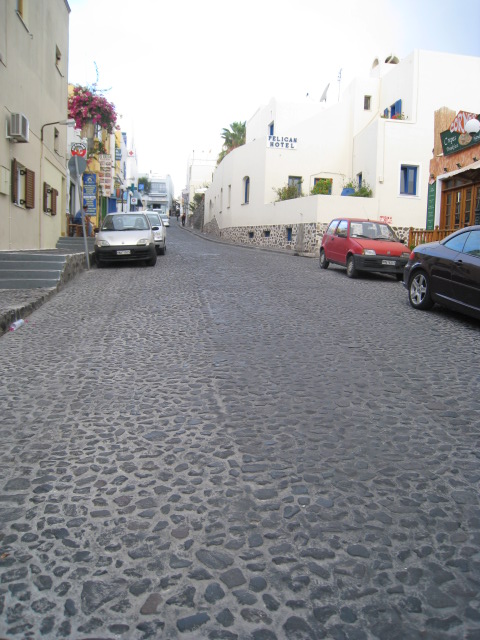 cobblestone streets